Latest Gallery Images All
About
Welcome to PaintMyPhoto
---
---
Paint My Photo (PMP) is a social networking site dedicated to sharing photos for artistic inspiration without fear of infringing copyright.
Full Terms and conditions here.
PMP is entirely supported by donation and subscription, if you find the site a useful resource PLEASE VISIT OUR DONATIONS PAGE. Thank you.
---
HELP US TO HELP YOU - FOR SITE HELP, PLEASE TAKE A LOOK AT THE FOLLOWING LINKS:
User Guides (Highly Recommended) - INCLUDES VERY HELPFUL VIDEOS.
About the Site Move
Finding Photos
Adding Photos
If you don't find your answer in the Guides, ask here -> Site Help Forum or raise a Support Ticket.
---
PMP NEWSLETTERS - back copies: See link here: https://issuu.com/paintmyphoto/docs
Please note that the links contained in the newsletters are to the old site and no longer work.

---
The PMP Monthly challenge is back!!  Now open to Photographers AND Artists
The voting for the April challenge is now closed.
See the entries HERE.
Use "View In Lightbox" to see the entries at their best.
RESULTS!
Thanks so much for all your wonderful entries and extras using a complementary colour scheme. 
ARTWORK Category
1st place : Gloria Ester (Gem) "Bluebird Bachelors"
Tied 2nd : Lissa Lee "Girls With Pearls"   and Tam-tam "Fuchsia in Light & Shadow"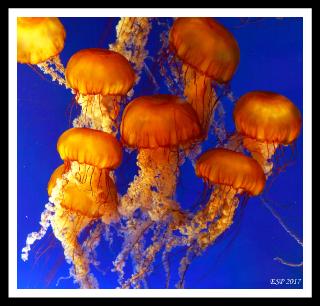 4th place : Reenie Chase "Goldfinch Gala"
5th place : Loredana Zaccaro "Tomatoes"
PHOTOGRAPHY Category
1st place : ESP "Orange Jellies"
2nd place : Janice Molesky untitled
Tied 3rd : Tina Dumitru "Red & Green"  and Ahmed Farahat "English Garden"
5th place : Systrella "Leaves"
---
PMP Pastel Artist of the Year 2016                                      Art of Photography - Pic of the Month
Congratulations to Patsy Muir Ray....                                  This  prestigious competition is now back!
See her work HERE!!                                                              For latest winners and to enter, visit the group.
Congratulations also to  KATHY PAULUS  
Kathy won best pastel painting of 2016 with                      Photographer of the year 2017 - Patrick Byrd Photography
Tracey Hollis Rowe.                                                                               
---
You may have noticed that the format of PMP was messed up for a few hours (15/12/16) well "Mea Culpa" I ran a fairly standard update to the platform we run on last night then headed off to bed,...
Read More
Temporary re-direct, as mentioned in the last newsletter occasionally we will direct you to a specific page. First the apology- we had to do a server upgrade today (21/7/2016) It was not possible...
Read More
27 Comments