Latest gallery Images All
About
Welcome to PaintMyPhoto
We have recently completed an upgrade to our server , more disk space ensures our future for some time to come. However we always have our monthly hosting bill to pay, and we want to have some highly specific enhancements developed (read more on Lorna's site improvement poll discussion here ). So if you are able, and you find PMP useful, please consider a small monthly subscription or one off donation. This is the only way we are funded by users. No annoying adverts or 'pop ups'! ' support pmp'  
---
Shout-out for Photographers from Ontario!!

Are you an Ontario-based photographer who shares your local photos on PMP?  If so, Bonnie Sitter would love to hear from you.  She is writing an article for the Rural Voice magazine.  Please leave a comment on Bonnie's Profile page by 13th September 2019 , if you would like a mention.
---
Paint My Photo (PMP) is a social networking site dedicated to                           
sharing photos for artistic inspiration without fear of infringing copyright.   
Full Terms and Conditions of use here.                                     
PMP is entirely supported by donation and subscription, if you find the site a useful resource  PLEASE VISIT OUR DONATIONS PAGE . Thank you.
---
Not yet registered?
If you want to use the site you have to sign up - it's easy!  Sign up HERE .
Give yourself a User name - you will be known on site by this name so make it good!   [Hint: Don't use your email address as a user name.]  Your Profile name can be the same as your user name. 
Register with a valid email address - you will need to follow the link in the email we send you, in order to confirm your registration.  We have been getting loads of nuisance sign-ups, so if you choose a user name like "hgdfhykzz", expect to be deleted

HELP US TO HELP YOU - FOR SITE HELP, PLEASE TAKE A LOOK AT THE FOLLOWING LINKS:
User Guides (Highly Recommended) - INCLUDES VERY HELPFUL VIDEOS.
Finding Photos
Adding Photos
If you don't find your answer in the Guides, ask here -> Site Help Forum or raise a Support Ticket.
---
PMP NEWSLETTERS - back copies: See link here: https://issuu.com/paintmyphoto/docs
Please note that the links contained in the newsletters are to the old site and no longer work.
---
Paint My Photo Monthly Challenge for art and p hotography
Current challenge : August 2019 - Two for One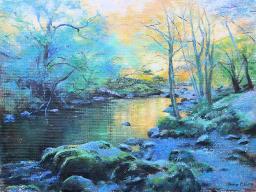 June/July - Palindrome  RESULTS:
Artwork Category Winner: Olivia O'Carra " Luz Azul"
2nd place: Lisa Fry Harris " Ava "
3rd place: Helen Evans " Was it a Cat I Saw " (Kitty in the Barn)
4th place: Jenny Samuel " Flee to me Remote Elf "
.
Photography Category Winners: a tie!  Systrella " Uhu " and  ESP " Eye "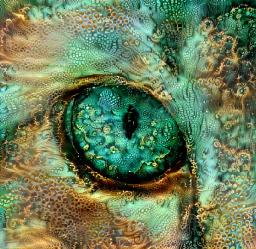 .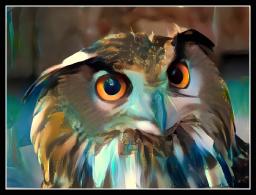 . 
.
3rd place:  Ute Hansen " Uhu "
4th place:  Judith Tuider " Kayak " (Cloudy Kayak Trip)
---
Art of Photography - Pic of the Month For latest winners and to enter, visit the group .
PMP Photographer of the year 2018               PMP  Pastel Artist of the year 2018                   PMP Animal Artist of the Year 2018  
Bonnie Sitter                                                                                 Kathy Paulus  (3 challenge wins during the year).                    Laura  Lynne with " Young Sumatran Tiger "

**This is a copy of the Newsletter sent out in October 2018 Some news and important information from PaintMyPhoto. Hi to our fellow Artists and Photographers! Autumn is upon us in the...
Read More
***December Update - Scroll to bottom*** Many of our members will have known our Robyn (Ro) for many years. She is a dedicated member of our volunteer admin team. Her humor, kindness and support...
Read More
194 Comments