Latest Gallery Images All
About
Welcome to PaintMyPhoto
GET YOUR 2017 WILDLIFE CALENDAR FROM PHOTOGRAPHER GARY JONES!
---
Paint My Photo (PMP) is a social networking site dedicated to sharing photos for artistic inspiration without fear of infringing copyright.
Full Terms and conditions here.
IMPORTANT NOTICE FOR ALL MEMBERS - WE COMPLETED THE UPGRADE TO OUR SERVER IN SEPTEMBER.
MANY THANKS TO THOSE WHO HAVE MADE THIS POSSIBLE PLEASE VISIT OUR DONATIONS PAGE.
---
HELP US TO HELP YOU - FOR SITE HELP, PLEASE TAKE A LOOK AT THE FOLLOWING LINKS:
User Guides (Highly Recommended) - INCLUDES VERY HELPFUL VIDEOS.
About the Site Move
Finding Photos
Adding Photos
If you don't find your answer in the Guides, ask here -> Site Help Forum.
---
PMP NEWSLETTERS - back copies: See link here: https://issuu.com/paintmyphoto/docs
Please note that the links contained in the newsletters are to the old site and no longer work.

---
The PMP Monthly challenge is back!!  Now open to Photographers AND Artists

See the Details and Enter here: 
December/January - Tribute to Janina

The voting for the November Puddles challenge is now open - vote by Likes on your favourite art and photos, by 6th December.
See November's entries HERE.  
Use "View In Lightbox" to see the entries at their best.
RESULTS of the PMP Challenge for October 2016 - Alphanumeric:
Art Category:
1st place: Janet6 - "Rainbow Graffiti"                    Click to see larger image>>>>
2nd place: Reenie Chase - "Shopping Spree"
Tied 3rd : Margaret Battye - "A Man Of Letters"
          and ArtL - "OK Let's Go In"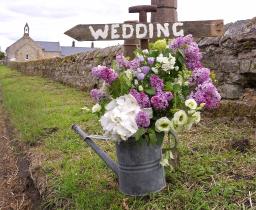 Photography Category:
1st place: Margaret Battye - "Wedding This Way"  Click to see larger image >>>                 
Tied 2nd place: Christine C - "Simple Acts Of Kindness"
              and     Ro Lovelock - "Teddy Reading"
Tied 4th place: Cathy Waters - "Strength After War"
              and    Bonnie Sitter - untitled
---
PMP Pastel Artist of the Year!!!                                                     Art of Photography - Pic of the Month

Congratulations to  KATHY PAULUS                                            This  prestigious competition is now back!
Kathy won with her outstanding painting                                             The first winner was Peter Weatherill with the
"Out of the Woods", based on photos by                                            photo below (NOT shared for painting reference).
Janina Suuronen and George Woods.          .                                       For latest winners and to enter, visit the group.
---
Temporary re-direct, as mentioned in the last newsletter occasionally we will direct you to a specific page. First the apology- we had to do a server upgrade today (21/7/2016) It was not possible...
Read More
27 Comments
Buy Personalized Products and Support your Favorite Art and Photography Site! As you already know, PaintmyPhoto is, and always will be, a completely free resource and social site for artists and...
Read More
15 Comments