Latest Gallery Images All
About
Welcome to PaintMyPhoto
---
Paint My Photo (PMP) is a social networking site dedicated to sharing photos for artistic inspiration without fear of infringing copyright.  
Full Terms and Conditions of use here.                                    
PMP is entirely supported by donation and subscription, if you find the site a useful resource PLEASE VISIT OUR DONATIONS PAGE. Thank you.
---
HELP US TO HELP YOU - FOR SITE HELP, PLEASE TAKE A LOOK AT THE FOLLOWING LINKS:
User Guides (Highly Recommended) - INCLUDES VERY HELPFUL VIDEOS.
About the Site Move
Finding Photos
Adding Photos
If you don't find your answer in the Guides, ask here -> Site Help Forum or raise a Support Ticket.
---
PMP NEWSLETTERS - back copies: See link here: https://issuu.com/paintmyphoto/docs
Please note that the links contained in the newsletters are to the old site and no longer work.
---
Paint My Photo Monthly Challenge for art and photography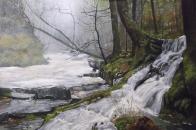 RESULTS of the "Similar But Different" Challenge .                               
ARTWORK Category
1st place : Time Ames "Storm Run-off"
2nd place : Mary Ann (Yankfan) "Take My Hand"
3rd place: Gloria Ester "Bluebird Couple"
Tied 4th place : Monique Faye "Brown & White" and Stewart-B "Reflected Youth"
PHOTOGRAPHY Category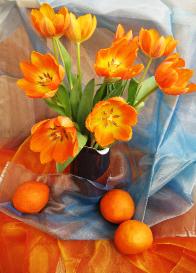 .
1st place : Lorna Webber "Oranges, Oranges"
2nd place : Barbara Swinton "Mom & Dad Cardinal"
3rd place :  Cherylmarie  "Bottles"
4th place : Barb Hubert "We Should All Get Along"
Many many thanks to everyone who entered and enriched the Images Gallery with your wonderful photos and artwork.
---
PMP Pastel Artist of the Year 2017                         Art of Photography - Pic of the Month
Congratulations to Mary Ann @yankfan                For latest winners and to enter, visit the group.
Best Pastel Painting of 2017-John Redfern....      Photographer of the year 2017 - Patrick Byrd Photography
"Call Me Curly" (photo by Steve Lyddon).                
PMP Animal Artist of the Year 2017                   
Jill Corless with "I'll Keep You Safe"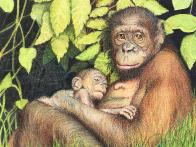 ---
***December Update - Scroll to bottom*** Many of our members will have known our Robyn (Ro) for many years. She is a dedicated member of our volunteer admin team. Her humor, kindness and support...
Read More
152 Comments
This is a copy of the broadcast message sent out in September 2017 New feature announcement. I'm delighted to announce a new picture-viewing feature that I'm sure you will find very useful:...
Read More
21 Comments