Latest gallery Images All
About
Welcome to PaintMyPhoto
Paint My Photo (PMP) is a social networking site dedicated to                               
sharing photos for artistic inspiration, without fear of infringing copyright.  
---
Membership to PMP is FREE but you need to join in order to have a look around.

You can sign up HERE - you just need to enter a User Name & Password and supply a valid email address.
The User Name - will be used to identify you on the site, so make it good!  
            [ Hint: Don't use your email address as a user name . ] 
The valid email address - will be used to send you an email with a link that you will need to follow in order to confirm your registration and to start accessing the treasure chest of photos.
Members - remember to LIKE photos/art you like - it's great encouragement for others.
If you paint a photo ALWAYS comment on the photo to say you've painted it - Thanks!
Full PMP Terms and Conditions of Use can be found here
---
HELP US TO HELP YOU - FOR SITE HELP, PLEASE TAKE A LOOK AT THE FOLLOWING LINKS:
User Guides (Highly Recommended) - INCLUDES VERY HELPFUL VIDEOS.
Finding Photos
Adding Photos
If you don't find your answer in the Guides, ask here -> Site Help Forum or raise a Support Ticket.
---
PMP is entirely supported by donations and subscription, to keep the site free of annoying adverts and pop-up! 
If you find the site a useful resource PLEASE VISIT OUR DONATIONS PAGE .
Thank you.


---
PMP NEWSLETTERS - back copies: See link here: https://issuu.com/paintmyphoto/docs
Please note that the links contained in the newsletters are to the old site and no longer work.
---
Paint My Photo Monthly Challenge for art and photos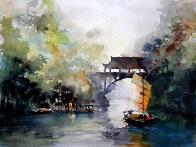 Current PMP Monthly Challenge   November - Partners
Results September/October "Backlight"
ARTWORK
Winner  Revier  - " On the River "
2nd place:  Gary Finch Art - "  Tall Ship 2 "
3rd place:   Olivia O'Carra -  "  Lockdown  "
4th place:    Lisa Fry Harris - "  Morning Walk Down Memory Lane  "
PHOTOGRAPHY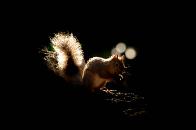 Winner  Steven Derek   - " In the Light "
2nd place: Louise Petrick - "  Backlight Strelitzia  "
3rd place:  Ro Lovelock - "  Backlit Redhead  "
4th place:  Canon-Gal - "  Fresh Air  "
.
.
---
Art of Photography - Pic of the Month For latest winners and to enter, visit the group .
PMP Photographer of the year 2019               PMP  Pastel Artist of the year 2019                   PMP Animal Artist of the Year 2019  
Jennifer Livick                                                                                 Elizabeth C (3 challenge wins during the year).                    Jasmine Elliott  with " Serena "

Hello friends,  I hope you are all keeping well in this very challenging time. I personally have found that I really miss the teaching I have been doing. As well as 'commercial' courses I also...
Read More
6 Comments
I find it hard to believe we are fast approaching the end of another year! So this is a very good time for you to think about getting your calendar for 2020! Once again our friend Cheryl Neilson...
Read More